IT'S ABOUT REMOVING MONEY
AS THE OBSTACLE BETWEEN YOU
AND YOUR MOST AWESOME LIFE
Raise your hand if you've ever wondered:
"How do I get to a place where I don't feel stressed about money all the time?"
"I want to get my financial act together, but have no idea what the first—or second or third—steps are."
"I know I can live within my means, and maybe even have some left over, but I have no idea how."
"Should I start to save money first or pay down my credit card debt?"
"How do I get to a place where I don't feel guilty about how I spend my money?"
Good, because that makes two of us.
No matter where you're at in your own financial journey, these are questions that can be answered. And doing so will help give you the freedom to live a more purposeful, intentional and badass life.
You see that guy over there on the right? Throughout his life he has asked himself those questions, and many more. And that is why, ultimately, I chose to do this work that I do.
I know the stress and anxiety that comes with not feeling in control of your finances.
My first job in New York City was working in the music business as a freelancer, which meant I had to cover my own taxes. In my heart I knew I should be putting money away each month for them, but couldn't see a path for how I'd be able to make it work.
I was barely making enough to cover my necessities, and felt that closing my eyes and pretending everything was okay was better than facing reality. I chose to bury my head in the sand rather than pay the "estimated taxes" I owed, knowing I would eventually have to pay the piper and probably face interest or fines.
Needless to say when that $3500 bill arrived, I came face-to-face with the fact that ignorance is not a successful life strategy. It didn't fly at my job, it wouldn't fly in my personal life, and it sure as hell didn't fly with my finances.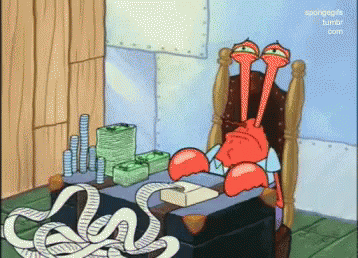 This realization put me on the path to figuring out how I could become someone who actually felt empowered around money, rather than always seeing it as a source of fear. Once I was able to experience the empowerment and freedom that came with being on top of my finances, it was something I wanted every other person to be able to feel.
With that, the seeds of Be Awesome Not Broke were born. And as they say, the rest is history.
To get to know me better, hear why I do what I do, and follow the evolution of Be Awesome Not Broke, head over to the blog. It's the best way to get to know me without picking up the phone (if that sort of thing isn't your bag).
I started working with Garrett because I wanted to be more intentional with my budgeting / finances (I know, I know… I'm MUCH better with everyone else's numbers than my own!).
My biggest takeaways were re-establishing my financial priorities and having tangible action steps after each meeting. Once we dug in to my values and long term goals, my financial to-dos changed from those that I'd started with. I realized that I was already doing some of the things I felt guilty about not doing "enough" of. It turns out that I had never stopped to think about what "enough" meant until we got to talking.
I was able to let go of that guilt and refocus my energry toward accomplishing newer and more meaningful goals. I have to admit I was hesitant to start the program because I'm pretty analytical and it emphasizes not just budgeting/finances but emotions, behaviors, and habits. But after participating I was thankful I did – it truly was money well spent.
Lindsay Miller
Being a New Yorker, it's easy to spend all of your money on fun and entertainment without putting any away towards your personal goals.
I chose to work with Garrett specifically to reach these big financial milestones which never really felt intangible. In working with him I've successfully built (and kept) new habits aimed at getting more happiness from my hard-earned New York dollars.
I now save 30% of my income while maintaining the same quality of life as I did when I was saving almost nothing. I bought an apartment. Garrett and I set goals together, we work them together, and we celebrate the small and big wins together.
Some mountains are best scaled with a sherpa. Find your guide; mine is this guy.
Christian Holslin
Want to learn how to put your money toward the things that really matter?
Take my free 7-day Roadmap to Financial Awesomeness mini-course
and learn how to use your money to do more of what you love in the world.